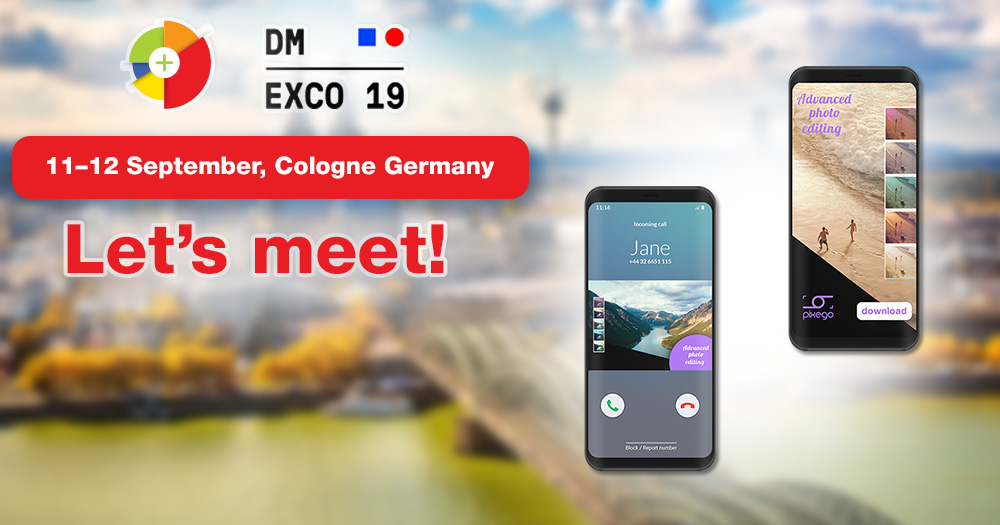 AdCharge Team is pleased to announce that in September we are going to Cologne, Germany at DMEXCO 2019.
This is one of the biggest events for digital marketers, media buyers, programmatic advertisers and other key market players in the digital business world.
Join us at this amazing gathering, where we will be able to discuss with attendees the diverse number of advertising and monetization opportunities that AdCharge has to offer. AdCharge – our innovative media platform, directly reaches mobile subscribers worldwide, showing ads with and after incoming calls to smartphone users.
The intelligent bidding and advanced targeting algorithms of the platform help to deliver ads to the right audience, at the right time, with the right content. AdCharge supports CPM, CPC, CPI and CPA models, offering additional flexibility to advertisers. Yes, mobile advertising has never been so effective! Meet our representative and see for yourself!
To arrange a meeting with the AdCharge team at DMEXCO, contact info@adcharge.eu.
See you in September!