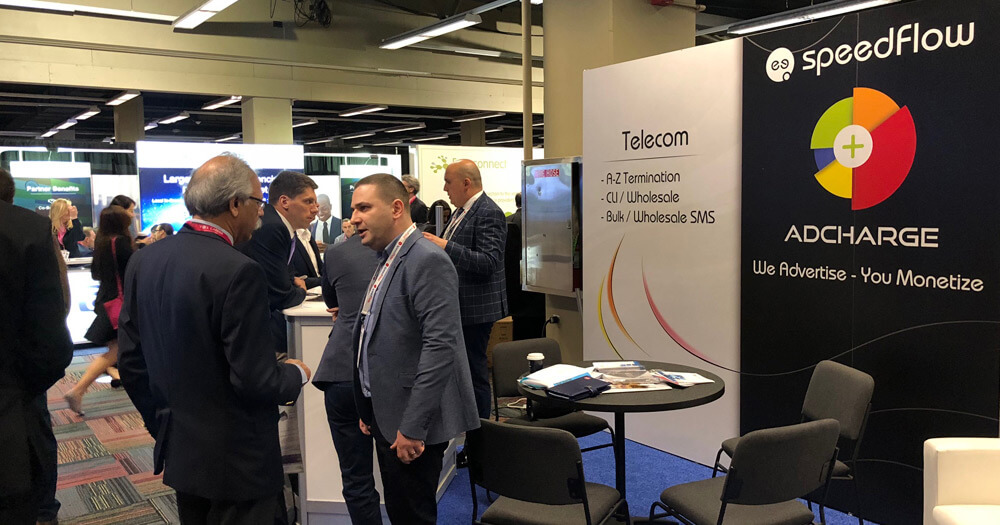 AdCharge team is back from International Telecoms Week (ITW) in Chicago, where the innovative media platform for MVNO/MNO was showcased along with the other software products of the parent company Speedflow Communications Ltd.
The conference is among the most important events for the telecommunications industry and we are happy to have had the opportunity to exhibit the AdCharge platform for the first time in the US.
Our delegates had many productive meetings with both current and potential partners. ITW attendees saw the potential of AdCharge as a technology of the future. Indeed, it presents telecoms the opportunity to modernize their business, to earn the loyalty of their end-users with amazing benefit programs, and last but not least to earn extra revenue from mobile advertising.
Do not hesitate to contact our team at info@adcharge.eu. We will be happy to answer any of your questions.
Join our live webinar if you want to learn in more detail about this revolutionary media platform.