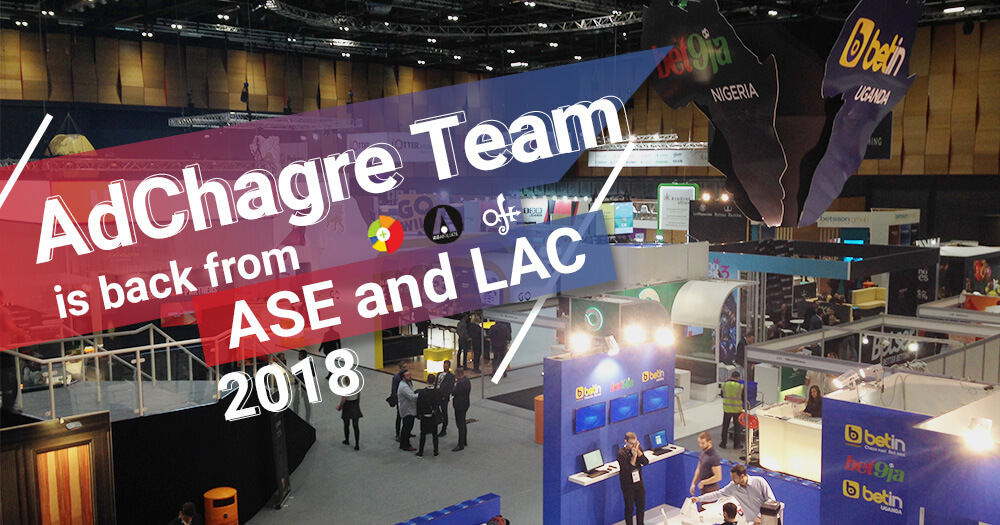 Last week London was the epicenter of two big European advertising conferences – Affiliate Summit Europe 2018 (6-7 February) and London Affiliate Conference (7-10 February).
AdCharge Team had the great opportunity to attend both events and got to meet other like-minded and experienced professionals in the marketing and gaming industry. They also had many productive meetings with both current and prospective partners and managed to successfully increase the AdCharge network of interconnections.
ASE
The Affiliate Summit Europe (ASE) is a top affiliate marketing event, which gathered together 3 000 delegates from 70 countries this year. Our team seized the opportunity to present to attendees the innovative media platform AdCharge – the ultimate self-serve mobile advertising platform, which displays full-screen mobile ads with incoming and outgoing phone calls.
LAC
As soon as this event was over our team headed straight to the London Affiliate Conference (LAC) – a renowned four-day gaming affiliate congress. More than 5 000 delegates exchanged their knowledge and best practices about one of the fastest developing industries.
If you want to learn more about our delegates' experiences at the event, take a closer look at the image gallery below: