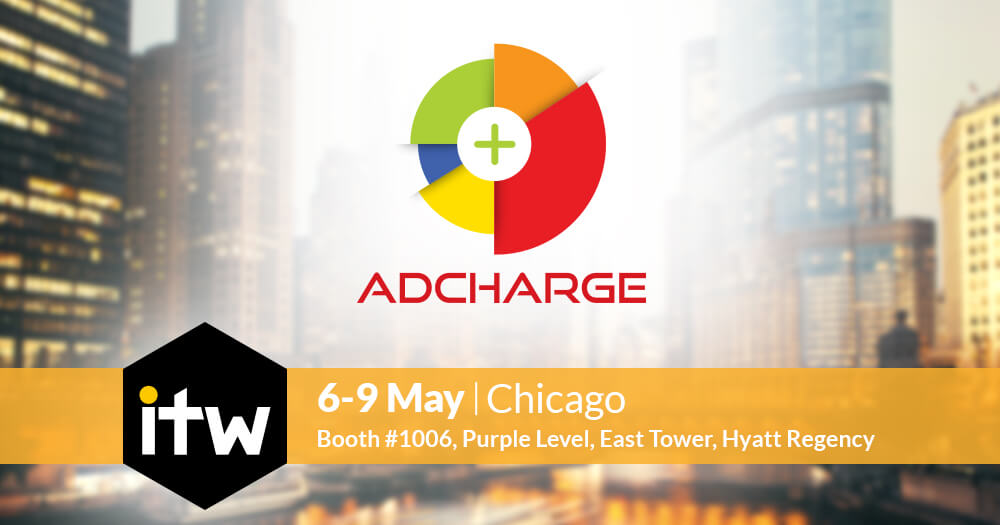 AdCharge team is attending one of the biggest events in the telecommunications industry – International Telecoms Week (ITW) in Chicago.
The conference will take place on 6-9 May 2018 at the Hyatt Regency & Swissôtel, Chicago, IL, USA. You can find us at:
Booth #1006, Purple Level, East Tower, Hyatt Regency
Bilateral Table G314, Gold Level, East Tower, Hyatt Regency
AdCharge – the revolutionary platform for MVNO/MNO, will be showcased alongside the most prominent products and services of its parent company Speedflow Communications Ltd. AdCharge team will grab this amazing opportunity and present to the telecom industry the innovative solution that can help operators grow their subscriber base, increase the overall call volumes, boost customer loyalty and last but not least make more profit per call.
We invite you not only to join us at ITW, you are welcome to watch our Invitation video here: https://speedflow.com/speedfow-to-exhibit-at-itw-video/
Do not hesitate to contact info@adcharge.eu and arrange a meeting with our representative.