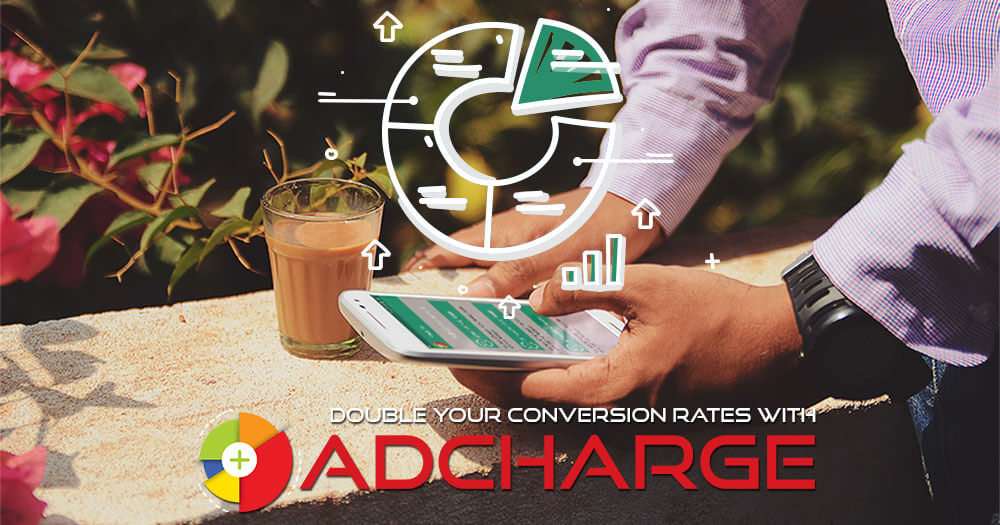 Double the effectiveness of your advertising campaigns with AdCharge
AdCharge is not simply an advertising network. It is a revolutionary way of displaying ads on mobile!
With AdCharge your ads will appear on users' smartphone screens immediately before and right after they make a phone call. Basically, your ad will be shown to the user two times per a single call.
The best part is that our system counts those two impressions as one! AdCharge CPM traffic model offers advertisers the possibilities to pay for 1000 impressions per 1000 calls, when in fact the real number of completed impressions are 2000 per 1000 calls! But that's not all. As an advertiser, you have the opportunity to show two different banners per 1 call. It is up to you to decide if you want to display the same messages to your prospects or different ones!
Two for the price of one!
By displaying your ad twice for the price of one, AdCharge saves you extra money for future advertising campaigns and doubles the effectiveness of your current ones. The same user will be exposed to your message twice which tremendously increases brand awareness and brand recognition. Repetition as an advertising technique has been around for decades. Having the same commercial shown twice during one TV commercial break is not something uncommon. It makes people remember.
Maximum effectiveness
AdCharge allows advertisers to grab their prospects' attention by providing ad immediacy at prime time on mobile. Everybody looks at their phone screens when pressing the start-a-call-button and end-a-call-button. Thus the platform guarantees a powerful impact on the end user.
Keep in mind that our database consists of mobile subscribers who have agreed to receive ad messages. They are also being rewarded for clicking and viewing ads. This makes them extra happy and quite positive towards the banners they see.
Don't waste more time. Double your conversion rates with AdCharge. Test the platform now at https://adm.adcharge.eu