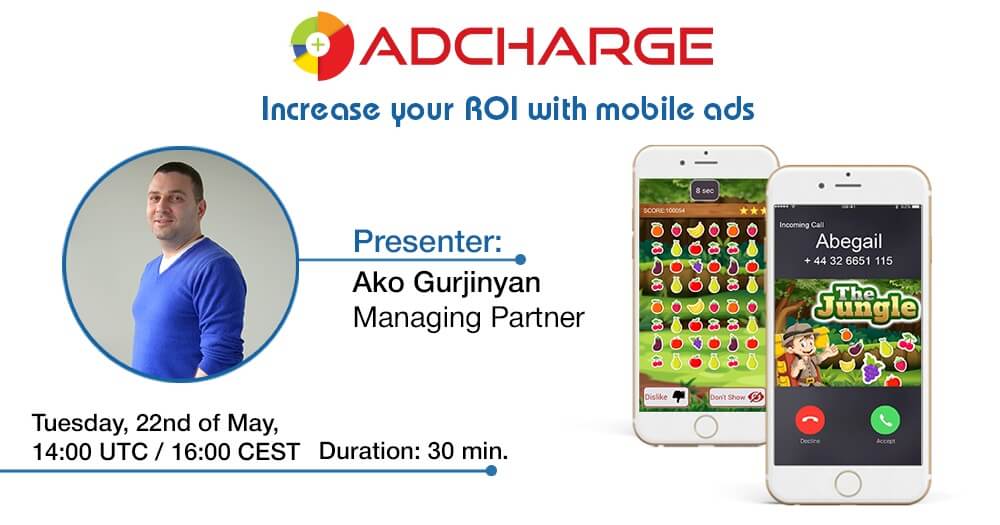 AdCharge invites network operators to increase their ROI with mobile ads, boosting the loyalty of their subscribers and helping them save money at the same time. Yes, it's possible!
Join our free webinar for MVNO/MNO and learn how to maneuver through rocky industry challenges easily and adapt to today and tomorrow.
Join the webinar to discover:
Why ads with incoming calls are the new craze among telecom professionals
How introducing an effective loyalty program to your subscribers can increase your floating assets
How you can get a completely new revenue stream from outside the telecommunication industry
Technology, advertising, and telecommunications go hand in hand. This integrated approach is the next logical step for MVNO/MNO.
Date: May 22, 2018
Time: 14:00 UTC / 16:00 CEST
Duration: 30 minutes
Presenter: Ako Gurjinyan, Managing Partner
Reserve your seat now and learn how to access all these possibilities.