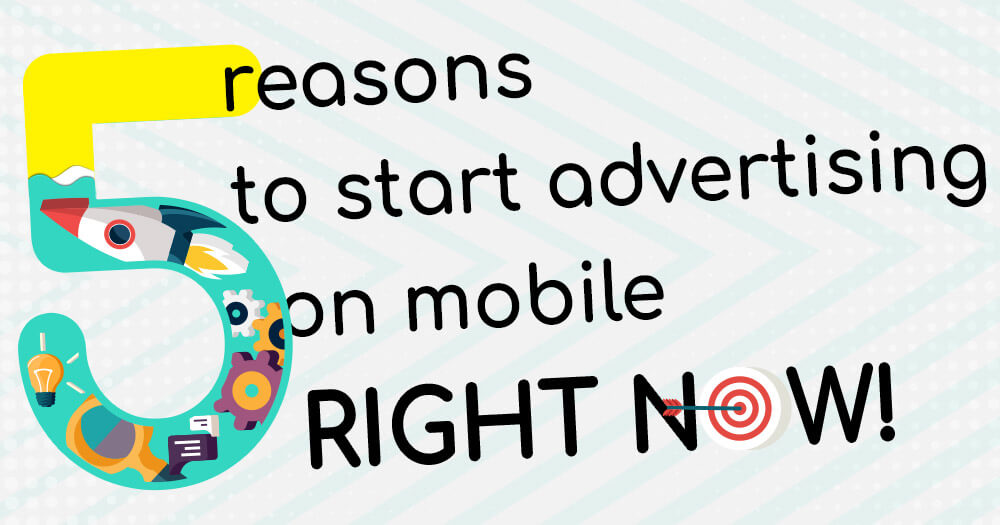 Mobile marketing allows advertisers to display ads on the screen of devices such as smartphones and tablets.  But if you think that mobile advertising is quite similar to online advertising, think again. Although there are many similarities between the two, mobile ads are way more powerful and impactful.  Why? The number of global mobile users surpassed the number of desktop users in 2014 and this tendency is continuing with full force nowadays.  Besides mobile website ads, mobile advertising also includes in-app text ads, banners, videos, SMS, and MMS. And now, with the help of the innovative media platform for mobile advertising – AdCharge's mobile ads are triggered and displayed on the user smartphone screens by a single, yet simple action – making a phone call.
Here are the top five reasons why you should include mobile advertising in your marketing strategy right now:
1. Instant Connection with your Customers
What distinguishes mobile advertising from other marketing methods is the immediacy with which brand messages are delivered to the right audience. Not only does it take less than a second to display an ad before the eyes of the mobile screen viewers, but also it does not matter where they are and what they are up to. People carry their phones with them everywhere and will be able to see your ad irrespective of their location. They don't need to buy a magazine. They don't need to turn on the TV at home or browse the internet. With mobile marketing, traditional ads take the form of ads "on-the-go".
2. 100 % Global, 100% Visible Ads
You can run any type of mobile ad campaigns – be it local or global and be sure that your ad will reach those that have been targeted. There are no spam filters like in email marketing to hinder the deliverability of your messages.
3. Branded and Targeted Messages
Mobile ad campaigns are easy to create, run and manage. Get inspired and tailor your ad message to fit both your brand personality and your customers' profile. There are plenty of targeting options that allow you to run as many segmented campaigns simultaneously as needed. This will increase the efficacy of your ads and allow you to reach only those genuinely interested in your products and services.
4. Advanced Analytic Tools
Mobile marketing presents advertisers with numerous tools and methods that help them analyze the results of their ad campaigns. You will be able to use the gathered data and apply it to improve your future ones.  Track page visits, number of downloads, click-through rates, impressions, and more.
5. Made to Impress
Although mobile advertising has been around for quite some time, its potential has not been used to the fullest. Still, many businesses have not dived into the endless benefits that it presents to companies of any size. Be among the first to include it in your marketing strategy to boost sales and grow your business. Establish your company as a leader in its industry!
Feel intrigued and want to try mobile advertising for yourself? AdCharge is here for you. Contact our team at info@adcharge.eu to learn more.