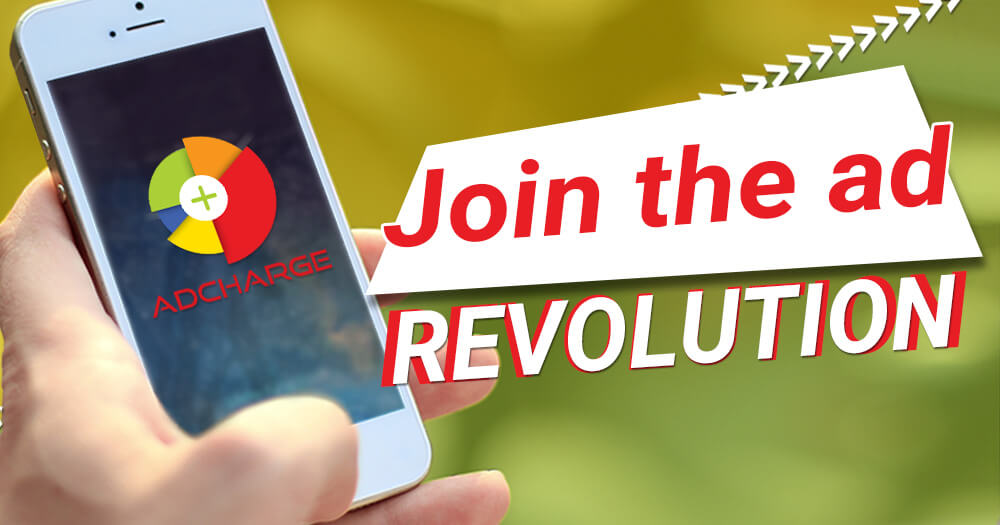 Advertising on mobile has experienced rapid growth in recent years. More and more companies are looking for the most creative, innovative, yet effective ways to attract new customers and retain current ones. AdCharge is an innovative Media Platform for Mobile Advertising and It can help your brand reach the right people by providing full-screen mobile ads with 100% visibility.
AdCharge Registration
Advertisers can register on our self-registration portal in just a few minutes absolutely free of charge. There is no need to provide any specific documents with bureaucracy being completely reduced to a minimum. All AdCharge Terms and Agreements are available online. You simply need to look them through, agree with them and that's it! Begin advertising straight away and impress your audience.
Dashboard
It is rather easy to create and launch ad campaigns with AdCharge. The dashboard (Fig. 1) is convenient and simple with an intuitive interface. The advanced targeting options in the system allow you to target your campaigns by age, gender, location and more.
Fig. 1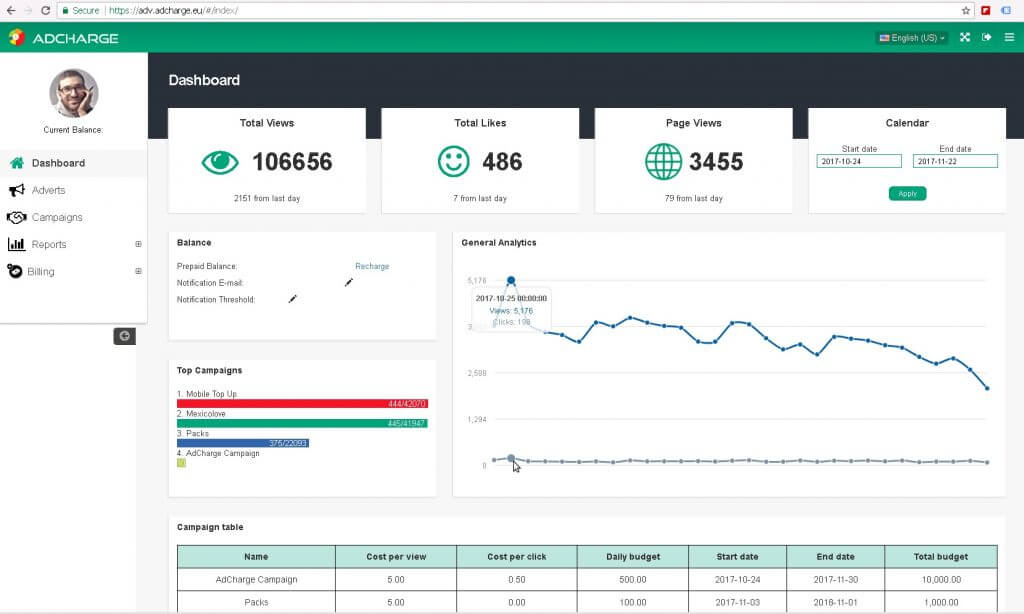 Basically, all important details you will need are displayed in a single place – total views, likes, balance, etc.. Thus, you can effortlessly monitor and review all key statistics that indicate how successful your ads were. Get complete demographic reports (Fig. 2) and comprehensive Location reports (Fig. 3). Control your ads effectively with AdCharge and improve the next ones.
Fig. 2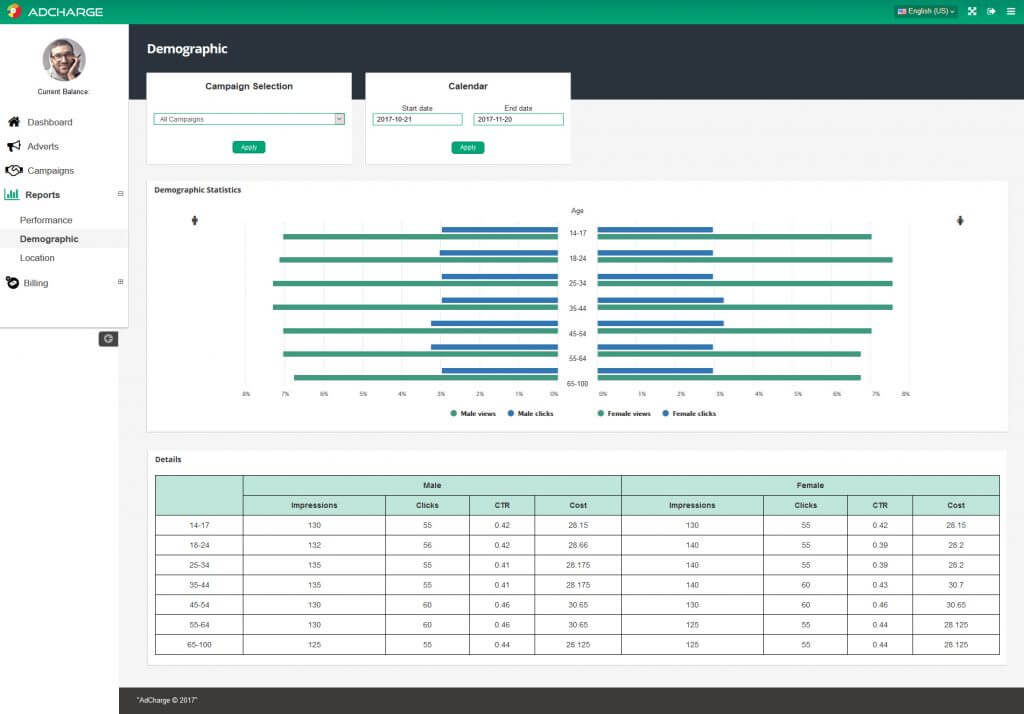 Fig. 3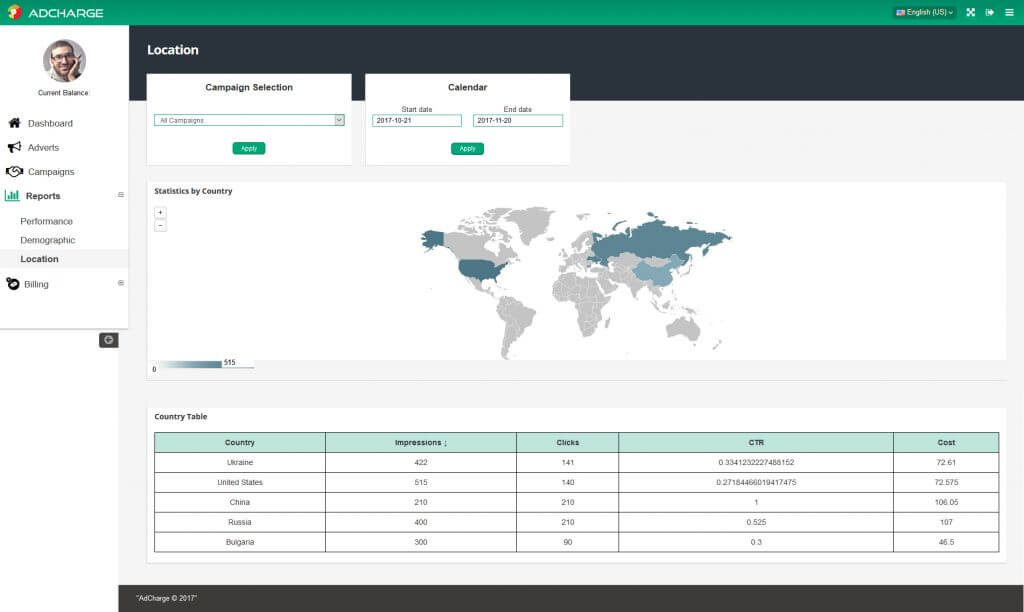 Payment options
There are two payment options in the AdCharge system– PayPal and Credit card. The whole process is completely automated. After topping up your balance you can immediately start a campaign. No need to wait and waste precious time. Reach your customers in just a few clicks!
Go to adm.adcharge.eu to create an account and test the platform.