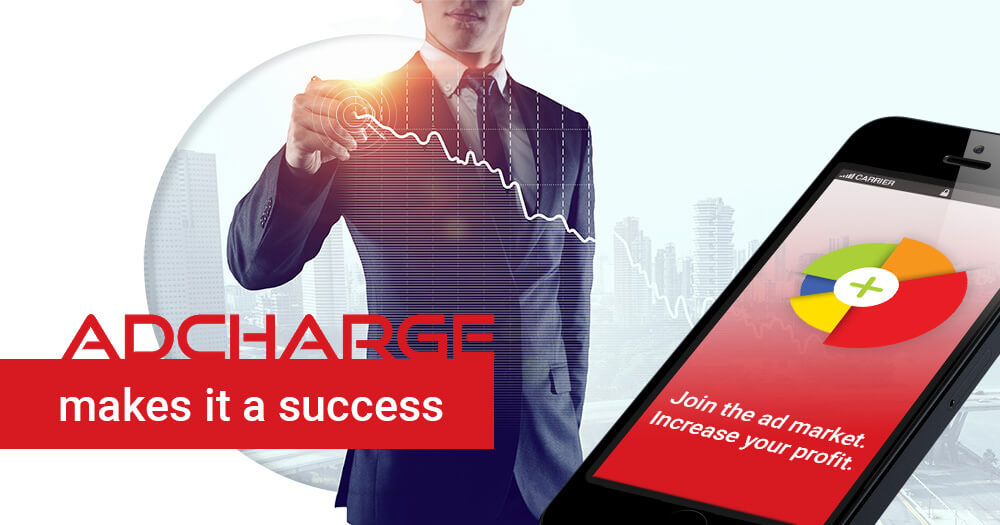 To be among the best companies in your industry you should constantly think one step ahead of your competition, strive to improve your services, find ways to optimize department workflow, and last but not least – invest back in your business.
The Telecommunications industry makes no exception and we have developed a solution for this. It's called AdCharge. This innovative platform will bring you extra profit, expand your business reach, turn your mobile subscribers into happy and loyal ones. And the best part – you can invest back into your Telecom business from the profit earned. Let it face the future stable and prepared.
Advertising platform for Telecoms
AdCharge is a revolutionary media platform created especially for Telecoms to help them enter the ads market quickly and easily.
No investment needed from your side.
No major changes to your overall business model.
No technical requirements. The Implementation of AdCharge in your network is done through an API.
Once the integration process is complete, you will simply need to deploy the AdCharge app to your subscribers and the magic happens:
Your subscribers will begin getting rewards for viewing and clicking on ads with each call they make.
You will start getting revenue shares from advertisers for providing them with a way to display ad messages and banners to your mobile subscribers.
All parties involved winning with AdCharge!
Contact us at info@adcharge.eu and we can prepare for you an individual presentation to show you exactly how much more profit you'll be making with AdCharge. Earn more with us! There is no hidden agenda. Join AdCharge now and ensure a better and brighter future for your Telecom business.