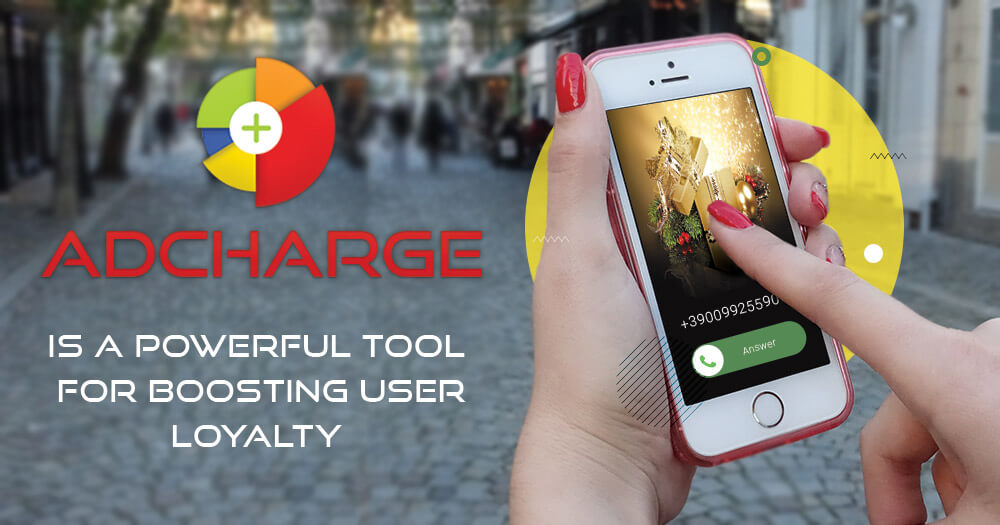 The growing competition in the Telecom market requires mobile operators, MVNOs as well as other service providers to find innovative ways to increase their customer loyalty as well as to keep user retention rates high. One of the most effective methods to boost your customers' loyalty is by rewarding the trust they have in your brand. That is why companies worldwide are presenting their clients with different perks and bonuses. So why not try something like this for your Telecom business?
An advertising tool that can help you!
By implementing AdCharge you can offer your subscribers additional services that will help them save up their money and top up their account balance quickly and easily. Basically, your users will be rewarded for viewing and clicking on mobile ads, displayed on their smartphone screens before and after every call they make. It is extremely important to mention that unsolicited advertisement is definitely not what AdCharge is about. Only the subscribers who agree to receive ad messages will get those bonuses. This way you can be sure that all your subscribers are completely satisfied with the new service. They won't be annoyed by viewing something they have not given their permission to see anyways.
Why should you advertise with AdCharge?
AdCharge is a very powerful advertising tool because it not only takes your customers' opinion into consideration but also rewards them for making that same choice. More importantly, this bonus system gives subscribers one more reason to stay loyal to your brand and not migrate to another operator. It guards your company reputation. Ultimately, AdCharge is an advertising platform that turns every participating party into a winner. Besides increasing your customer loyalty, you will also increase your profit, as AdCharge presents Telecoms with the opportunity to get revenue shares from the advertisers!
Do not hesitate to contact us at info@adcharge.eu and start rewarding your subscribers and your business. If you want to learn more, you can also watch our latest video presentation about AdCharge.