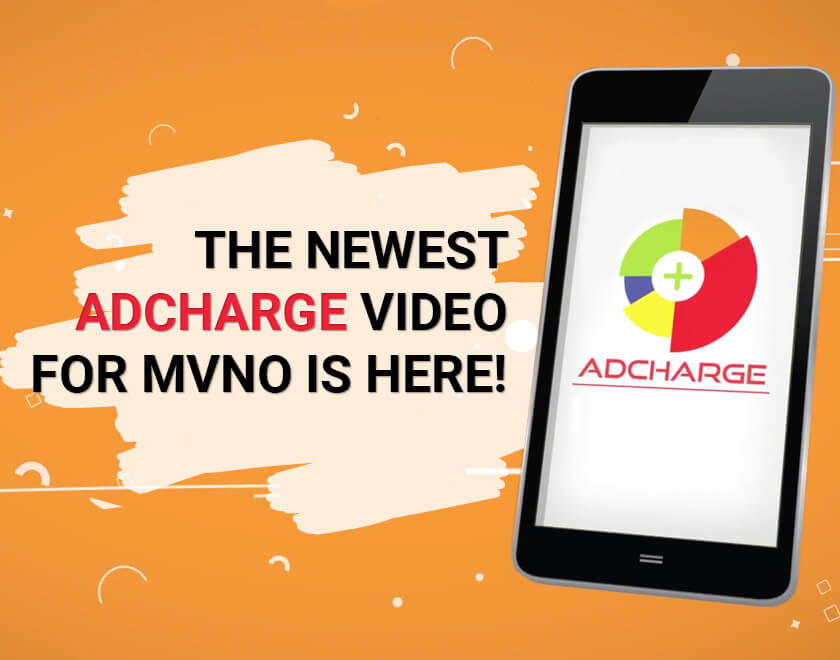 We are excited and happy to present to our growing community our latest video about AdCharge – the innovative media platform for mobile advertising that unites the interests of Telecoms, advertisers, and end users. It is a win-win solution that turns each participating party into a winner.
About the video
The video explains how MVNO (mobile virtual network operator) can extend their business and benefit from the rapidly growing mobile advertising industry. Today's business is very challenging and AdCharge gives MVNO competitive advantage helping them to stand out and accumulate new revenue streams.
With AdCharge Telecom providers, mobile operators, MVNO, etc. can enter the ads market quickly and easily without any investment needed from their side. They simply need to join in the AdCharge network and will immediately begin increasing their monthly profit. But how is that possible? Basically:
MVNO will get a revenue share from every ad their mobile subscribers have viewed or clicked on.
Mobile subscribers will be rewarded for viewing and clicking on ads displayed on their smartphone screens before and after every call they have made.
Advertisers will be able to grow their business and increase conversion rates as their ads will be shown to a highly targeted audience.
AdCharge is a revolutionary mobile advertising platform created to benefit everybody involved. We offer complete transparency and maximum data security to all – advertisers, Telecoms and their subscribers. It is about time to get ahead of time by becoming a member of an advertising community that has found an effective and innovative way to distribute profit among all participants.
If you want to learn more, you are welcome to watch the latest AdCharge video below:
Transcription:
Last year MVNOs experienced strong growth. But what's happening to the market nowadays?
According to recent research, the main retains for MVNOs growth are low switching barriers for customers to substitute MVNOs and price competition that leads to ARPU reduction. In the years to come, MVNO companies will be attempting to differentiate themselves by promoting VAS or other unique data services, especially in the highly competitive European region.
AdCharge is an innovative media platform that will help you make a difference! It monetizes subscribers' interests accumulating new revenue streams outside the telecom industry.
How will AdCharge benefit your business? The platform boosts MVNO customers' loyalty by adding extra value to your operator services.
AdCharge allows mobile subscribers to save their money and increases MVNOs average revenue per user at the same time. A win-win solution indeed!
Launch the innovative AdCharge platform and take your MVNO to the next level!