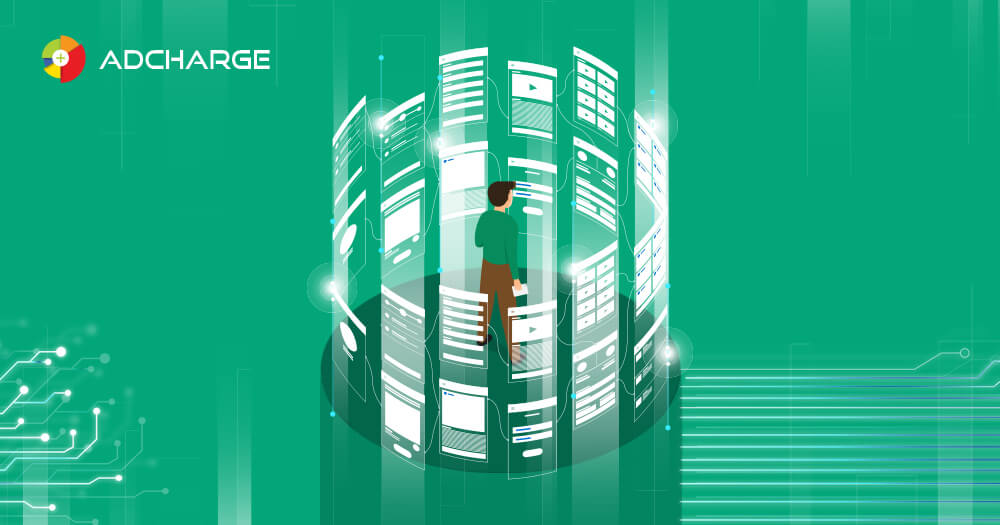 Smartphones have become an integral part of our everyday life. People use them everywhere. Mobile gadgets are now an important step of the customer journey map not only for digital goods and services but for traditional ones as well.
The era of the high-speed mobile Internet additionally enables the continuous usage of smartphones at home, at the office, cafés, supermarkets, public transport, etc. Basically, everywhere in and outdoors. And the result? The role of online interactions in the relationship between sellers and buyers has grown even deeper.
Improve your revenue with AdCharge
That's, in fact, the main concept behind AdCharge – to allow brands to add one more chain to their customer journey map by improving customer experiences at each stage of the purchase funnel. It creates new touchpoints and helps to convert prospective clients into loyal long-term customers.
AdCharge media platform offers CPM and CPC advertising models for such campaigns, so brands have the freedom to choose the most convenient option for their marketing strategy. They can target specific demographic or interest groups and set the frequency of their banners to maximize the performance of the campaigns.
Increasing our network
Moreover, our team permanently extends the AdCharge network. Currently, we are launching our service in Jordan that has a big market share in the Middle East region. More than 1,5 million Jordanian smartphone users will be able to take advantage of the service. We invite local and international brands to join the AdCharge network and improve their market presence in this country.
Start your AdCharge journey now. For more information contact our team at info@adcharge.eu.