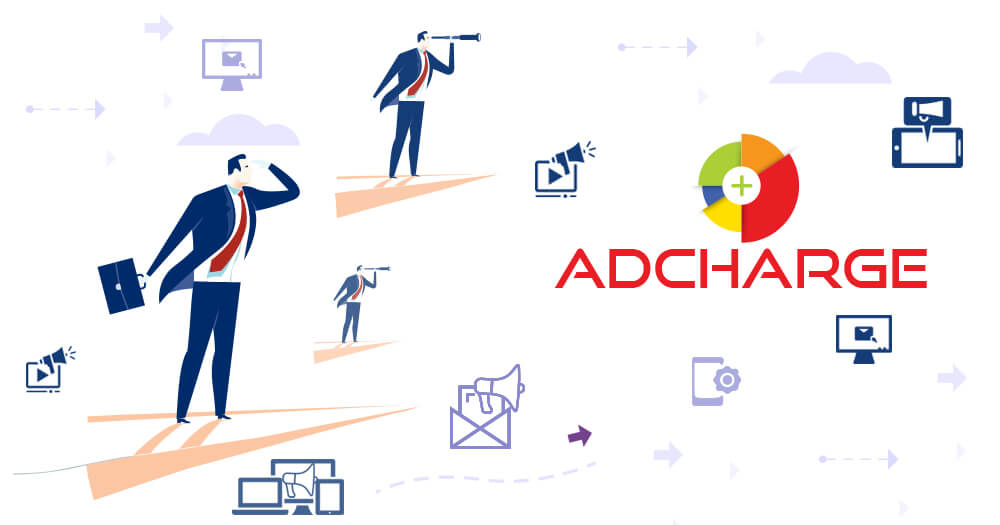 Online advertising and mobile advertising industries are exploding dramatically. It is not a secret that internet giants like Google and Facebook have been dominating the paid marketing industry for quite some time…
The reasons for that are pretty obvious, but it does not mean that these platforms are the only available choices that can help you promote your business and attract more clients.
Competitors in the same industry niche are struggling daily for clicks, views, and conversions through the very same platforms. This makes it quite difficult for companies to get good results on a budget. Are you tired of all this?
The solution
AdCharge is a revolutionary self-serve advertising platform that allows you to display and fit your powerful messages in the right space, at the right time. And the best part – ads displayed on our network has proved to have the quite competitive click-through rate starting from 2,5%! And this is just the beginning. With the future growth of the network, we expect even bigger values. As a comparison, according to Smart Insights the CTR of Facebook ads vary from 0,5% to 1.6%, and that of Google display ads – just 0,63%.  Choose AdCharge and run campaigns that bring real results!
Feel free to test the platform at https://adm.adcharge.eu and create your ads in just a few clicks. You can also contact us directly at info@adcharge.eu.