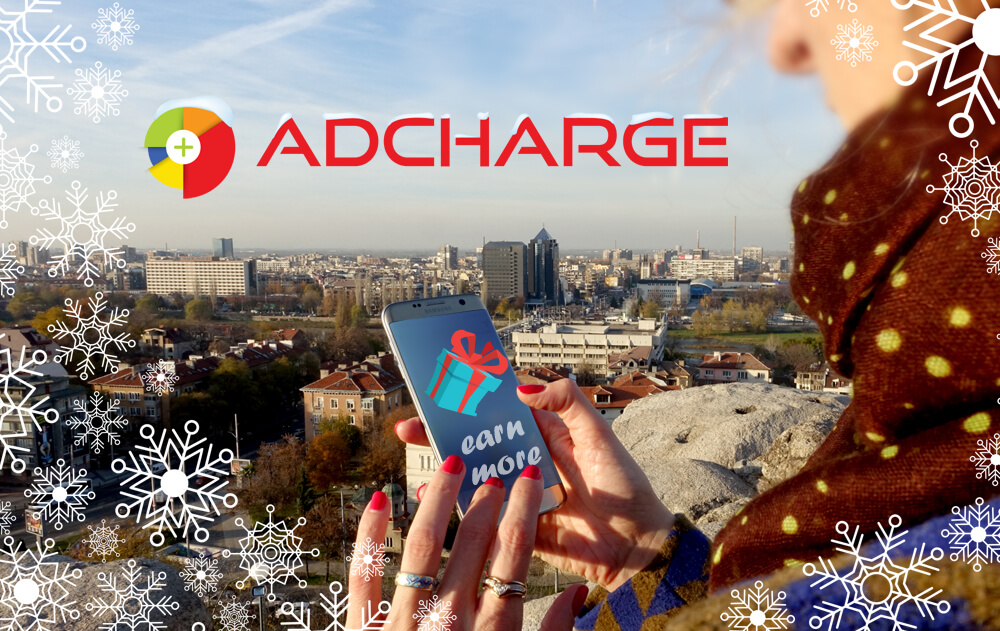 There are just a few days left until Christmas and everybody are getting overwhelmed with joy, excitement and relentless anticipation. People are busy planning and choosing presents for their loved ones, boosting the number of sales worldwide. However, reports show that there is also a significant increase in mobile traffic. People begin to shop online more actively using different mobile devices like tablets and smartphones. Also, in the period December 25-27, there are 23% more new mobile devices being activated daily compared to other times of the year!
Not to mention that Christmas and New Year's is the time when the highest peaks of call volumes are reached. Keep in mind that those who can not travel long distances prefer making phone calls to greet their friends and families. This splurge in the number of calls helps companies earn even more during the holidays. How?
Earn more using a media platform
AdCharge a mobile advertising platform that presents brands with great opportunities. To show more ads and run successful campaigns, taking full advantage of these high mobile traffic volumes. AdCharge will display your mobile ads to users' screen before and after every phone call they make. As during the Christmas period, people are making more phone calls. The number of ads being shown per user is multiplied compared to other times of the year. Research shows that the number of calls during the winter holidays is increased by around 35%. This means that when you advertise with AdCharge in the same period, your mobile ads can get 35% more impressions than usual!
So, do not waste any more time and begin planning your holiday ad campaign with AdCharge!
Feel free to test and get acquainted with the platform at adm.adcharge.eu and see for yourself. Meanwhile, our team wishes you Merry Christmas and a Happy New Year! May 2018 be the most successful year for your business.