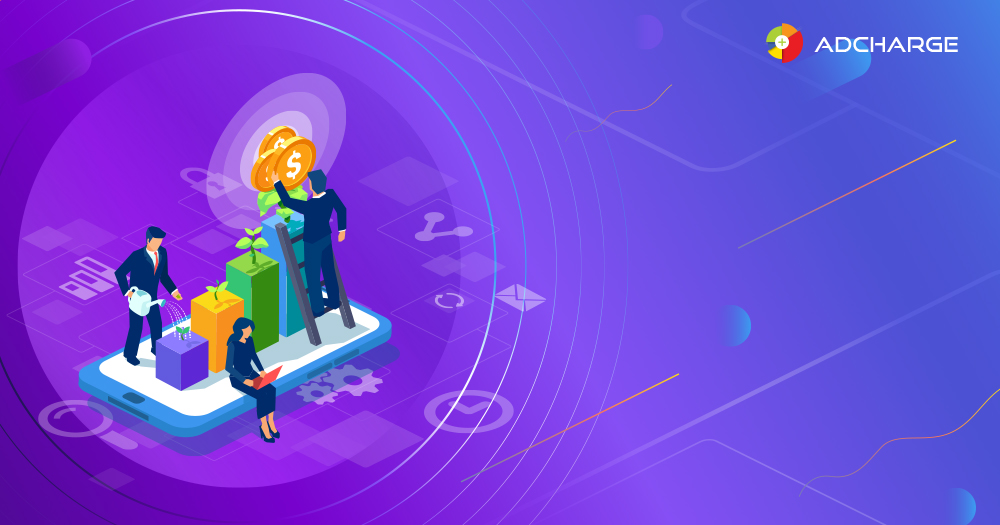 According to a recent study done by Statista, the total number of available apps in Google Play Store was 2.6 million in December 2018 and in Apple's App Store – almost 2 million! Yes, there are thousands of developers and publishers out there trying to get their app ranked higher in app stores. But the competition is fierce.
It is becoming more and more difficult to have your app found at all, not to mention downloaded and installed.
App owners and developers need to rethink their strategy. They should find new and more creative ways to promote their apps and attract the attention of prospective users. Publishing an application in the online store is not enough anymore, especially if you are looking to get more app installs and increase your profit. So what can publishers do? Join AdCharge!
AdCharge is an innovative media Platform that can strategically help you improve the visibility of your app on mobile. It is a brand new mobile advertising channel based on a very effective algorithm. It gives developers the golden opportunity to directly reach mobile subscribers across the globe. The high-quality Android and iOS traffic in our global network will display your app to the right people at the right time increasing your profit by the minute.
Feel intrigued? Contact AdCharge team at business@adcharge.eu now and initiate the process of app monetization.