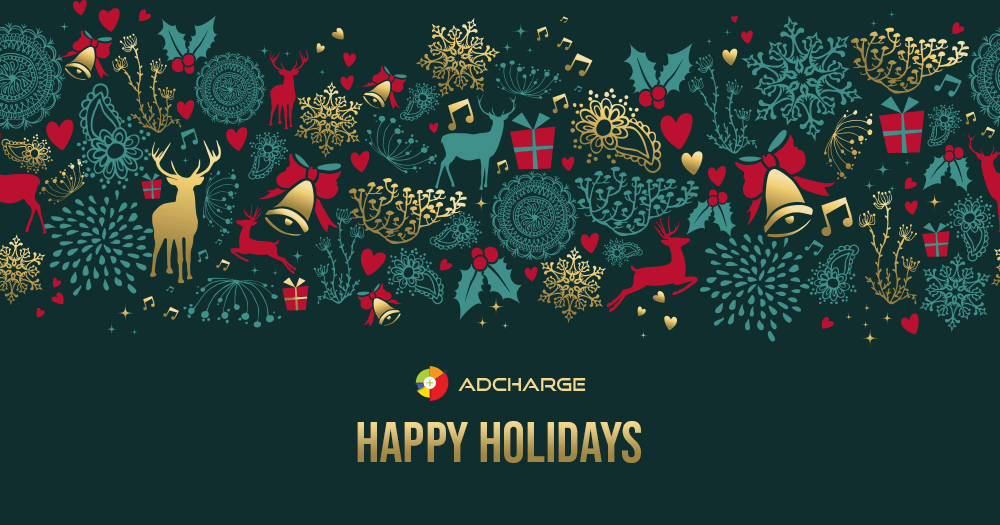 As winter celebrations are around the corner, AdCharge Team would like to wish to all our friends and partners a Merry Christmas and a Happy New Year!
Indeed, this year we made a huge step ahead. AdCharge team worked hard to improve the experiences of customers around the world. We implemented lots of new and advanced features in our Media Platform and significantly extended our presence in Asia, the Middle East, and Europe. This year brought us many great moments and achievements, but the best is yet to come!
May this Christmas and New Year bring you and your family prosperity, success, inspiration and a lot of new beneficial business opportunities!
We truly hope that 2019 will be even more successful, prosperous and fulfilling than 2018 for all of us!
We would like to inform you that AdCharge office will be closed from December 22nd till January 2nd. Our first working day in 2019 will be January 3rd.
See you in 2019! Happy Holidays!