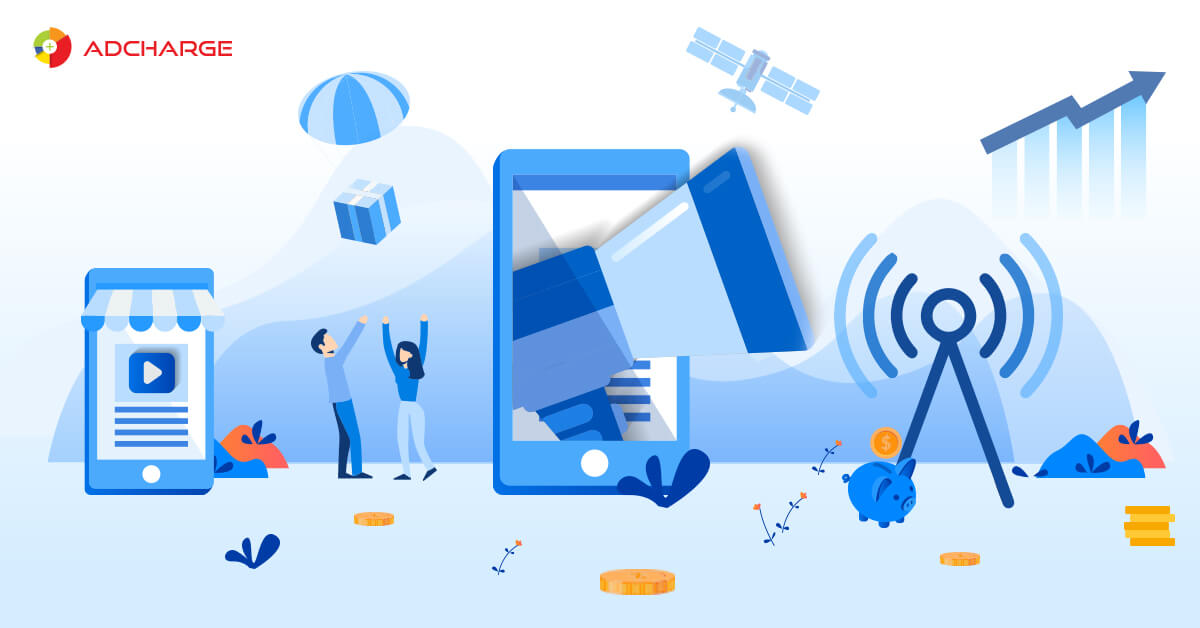 In the last few years, the telecommunications industry faced a significant transformation. The growing competition and development of Internet-based applications have lead to a drop in Average revenue per user (ARPU) all over the world.
Core telecom services are still important for telecoms, but they have become cheaper for end users. According to industry forecasts, data services are the main source of revenue increase for telecommunications companies and they will have a higher share in the upcoming years. So, to stay competitive on the market, network operators need to cut their costs because of lower ARPU, but also to invest in these new services for their business growth.
Bigger value
AdCharge provides an intelligent platform for mobile operators to increase the value of their services, enter a new market and get a fresh revenue stream. Nowadays mobile data usage is growing dramatically and Internet-based services play a more and more important role in everyday life. Non-core Internet and value-added services are an integral part of telecommunications services for both consumers and enterprises. And AdCharge completely meets the requirements of today's trends by giving network operators an opportunity to provide a unique VAS.
AdCharge gives subscribers a new and better mobile experience that leads to the growth of their retention and loyalty! Its flexible and attractive bonus system stimulates them to make more calls and thus get more benefits! Yes, the AdCharge platform is beneficial for both operators and subscribers.
Innovation in telecommunications
AdCharge is not just a software platform. It is a valuable asset that gives operators a competitive advantage and increases their market positions. It is the new philosophy of the telecommunications industry! Network operators can use it – for their long-term business development as the platform has proved to improve the leadership of big telecoms and help emerging operators to become leading market players.
Implement this innovative technology to your telecommunications company! Rethink your experience today to be a step ahead of the competition tomorrow!
Find out more here: